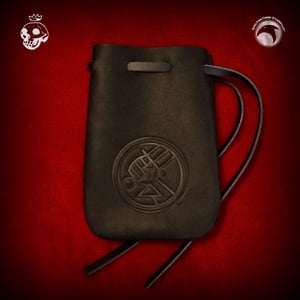 $

12.00
The perfect pouch for your gaming gear.
This B.P.R.D. logo thick leather pouch is based on the designs of Mike Mignola, creator of "Hellboy" and "B.P.R.D.," published by Dark Horse Entertainment. This officially licensed pouch measures 5 inches tall by 4 inches wide.
Whether you're bagging paranormal artifacts or our favorite demon's d20s, it'll more than get the job done.
Made in the USA.
Not guaranteed to make you the envy of everyone at the table. (Totally will.)